About Us
Board of Directors
Rob Griffin, Chair
Rob Griffin joined CASA's Board in 2009 and is CASA's Board Chair. His background is in real estate development and management, and he currently works at Tri Properties as the Associate Director of Development. Rob and his wife Veronica are proud parents to daughter Eleanor and two Jack Russell terriers, Brooke and Sammy. Rob also makes and sells his own brand of BBQ sauce, Souse vinegar-based BBQ sauce. He loves spending time with family, riding his motorcycle and playing basketball.
Why does Rob serve on CASA's Board?
The mission and the wonderful group of people who have come together at CASA to make it their careers to carry out that mission. Too many people spend too many nights without shelter in our communities. Veterans who have already sacrificed so much for our country shouldn't sacrifice having a place to call home.
Alicia Gilleskie Lupton, Vice Chair
Alicia Gilleskie Lupton has been serving on CASA's Board since 2009. She is a partner at Smith Anderson Law Firm, and leads the firm's Data Use, Privacy and Security Practice. Alicia lives in Raleigh and enjoys spending time with her husband, Kevin, and two daughters.
Sylvia Phillips Jurgensen
A member of CASA's Board since 2012, Sylvia Phillips Jurgensen comes from the world of mortgage banking. She lives in Raleigh and currently works as a Private Mortgage Banker for Wells Fargo Private Banking. Sylvia's other job is being a mom.
Why does Sylvia serve on CASA's Board?
To visit and talk with just one person that now has a home will explain it all.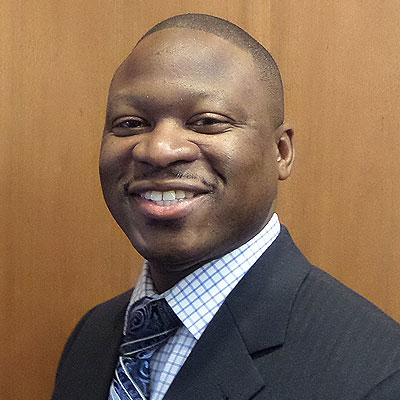 David Baker
David Baker has served on CASA's board since 2012. An attorney, David owns his own law practice, The Law Office of David K. Baker. He also serves as a member of the North Carolina Bar Association, North Carolina Advocates for Justice, and a member of Eta Sigma Chapter of Phi Beta Sigma Fraternity, Inc.
Carol Blue
Carol Blue joined CASA's Board in 2014. In her professional life, Carol has lots of experience in the construction industry, currently serving as the Chief Financial Officer at J.D. Beam, Inc. where she has worked for over 30 years. She has two sons, two grandchildren and an adorable pet named "Truffles".
Why does Carol serve on CASA's Board?
I am passionate about each person being able to live in a place they call home. CASA is actively making that happen and it is an honor to be a part of that process.
Nancye Bryan
A native Tarheel, Nancye Bryan currently lives in Chapel Hill but is strongly connected to Durham where she lived for 32 years. She is an active member of Durham NAMI (National Alliance on Mental Illness), a community volunteer, and a CASA Board Member since 2012. She enjoys spending her free time with friends and family at Emerald Isle.
Why does Nancye serve on CASA's Board?
I have a very strong interest in increasing the supply of decent, safe and affordable housing for disabled citizens.
Dr. Dianne Dunning
Dr. Dianne Dunning joined CASA's Board in 2015. She lives in Raleigh and currently serves as the Associate Dean of Advancement at NC State University's College of Veterinary Medicine. Her duties include ensuring appropriate alignment with NC State's academic priorities and long term strategic objectives for the College of Veterinary Medicine, focusing on enhancing integration between individual faculty and programmatic initiatives with local, national and global university initiatives  She is also responsible for the College of Veterinary Medicine's (CVM) Development, Continuing Education and Outreach, and Communication and Marketing Offices. She is the Executive Director of the North Carolina Veterinary Medical Foundation (NCVMF), Inc. Previously, Dianne held positions at Louisiana State University and the University of Illinois.
Why does Dianne serve on CASA's Board?
Access to affordable, safe and stable housing is one of the most important and fundamental aspects of people's lives. It is fundamental to an individual's or family's success.
Susan Harper
Susan Harper joined CASA's Board in 2016. Susan currently serves as publisher at INDY Week where she has worked for over 20 years. She lives in Hillsborough with her husband and two sons and is an active member of First Baptist Church of Hillsborough.
Dr. Keith Hull, Jr.
Dr. Keith Hull, Jr. has deep roots in the Wake County medical community. He is the founder of Raleigh Neurology Associates. He has practiced neurology there since 1983. Since completing his residency at Duke over 33 years ago, Dr. Hull has served on many boards including the Wake County Human Services Board and the Parkinson's Center of Raleigh. He first joined CASA's Board in 2003, and served as our Chair from 2005-2007.
Why does Dr. Hull serve on CASA's Board?
Several reasons: I consider Housing as Health Care; I enjoy sustaining worthwhile endeavors; I believe in beneficence, when it promotes autonomy. CASA is very efficient at translating local beneficence into autonomy for our tenants.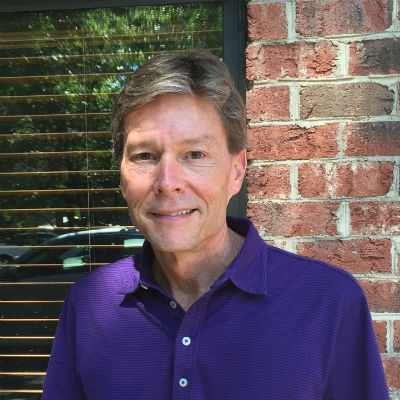 Tim Morgan
Tim Morgan joined CASA's Board in 2014. He lives in Raleigh and is the Vice President of Evergreen Construction Co. which specializes in developing, building and managing affordable housing developments across the state. In his free time, Tim likes to play golf and travel, and to spend time with his three teenage daughters and two dogs.
Why does Tim serve on CASA's Board?
It's an honor to be asked to serve on the board.  I have heard good things about CASA from [former] board members Lyle Gardner and Howard Kohn, so I look forward to seeing how CASA works in meeting the needs of the clients it serves.
Gloria Nance-Sims
Gloria Nance-Sims is a previous Board Chair and has been a member of CASA's Board since 2006. Gloria has a long career in community development and affordable housing; she has been the Director of Housing and Community Development for Takoma Park, Maryland, and the Division Chief for the Department of Planning and Development in High Point, NC. She worked for many years at the NC Department of Commerce, serving most recently as the Director of the Division of Community Assistance. Currently she works as a private consultant.
Eugene (Gene) Nicholas, Jr.
Eugene (Gene) Nicholas, Jr. has been serving on CASA's Board since 2013. He is a licensed Certified Public Accountant and a licensed real estate broker.
Vernessa Roberts
Vernessa Roberts has served on CASA's Board since 2013. Vernessa is the Vice President of Communications for the Greater Raleigh Chamber of Commerce. Prior to that, Vernessa was the Marketing Director of Hendon Golden East Management in Rocky Mount. An expert on all things Raleigh, she brings her vast knowledge of the area for CASA's benefit.