About Us
Board of Directors
Rebecca Joyner, Chair
Rebecca is a partner at Parker Poe, where she serves as counsel in financings for cities, towns, counties, authorities, private schools, colleges and universities, as well as other nonprofit institutions across North Carolina.  She also has extensive experience in municipal bond financings.  Rebecca was recently recognized as one of Woodward/White's The Best Lawyers in America in Public Finance Law.
Why does Rebecca serve on CASA's Board?
I am energized by CASA's mission and proven model that has been creating a sense of place for some of the Triangle's most vulnerable citizens for years – unfortunately, there is much need but there is also much opportunity to make things better!
Sharonda Arnold Ocean, Vice Chair
Sharonda Ocean is a licensed Clinical Social Worker with a passion to eradicate homelessness. Sharonda and her husband are the founders of Ocean Behavioral Healthcare, LLC.  Over the last 15 years, she has utilized her skills and expertise in the mental health field serving the Durham community. She has also worked with Stop Soldier Suicide in implementing a strategic plan to decrease the veteran suicide rate to a civilian parity by 2030. Sharonda and her husband reside in Durham, North Carolina with their two sons, Darius and Carter-Blue Ocean.
Why does Sharonda serve on CASA's Board?

As a person that experienced sheltered homelessness and has worked closely with populations experiencing chronic homelessness, I understand the traumatic effects that homelessness has on individuals, families and communities. It is important that we all have access to affordable, stable and permanent housing to mitigate the trauma homelessness causes.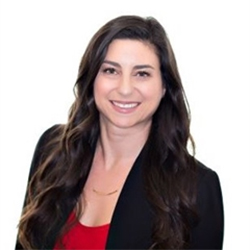 Jenn Johnson, Treasurer
Jenn lives in Raleigh and is an executive of a biopharmaceutical company where she leads a number of global teams focused on strategic partnerships, collaborations, funding and medical affairs operational teams. Jenn is also a CPA and a licensed real estate broker. In her spare time, Jenn enjoys spending time with her two children and Scout (her dog).
Why does Jenn serve on CASA's Board?

As someone who has experienced homelessness, I recognize the impact that having a home has on so many aspects of your life and well being. I am passionate about supporting an organization who is making a difference in the lives of others and contributes to giving them a place they can call home.
Casey Angel
Casey joined CASA's Board of Directors in 2020, and heads the Corporate Communications for the largest privately held investor and developer of life science buildings, Longfellow Real Estate Partners. Before his time with Longfellow, he served as Partner, Communications for a prominent Washington D.C. consulting firm focused on messaging strategies based on federal policy decisions. An avid outdoorsman, Casey and his wife live in Apex with their son and black lab..
Why does Casey serve on CASA's Board?

Homelessness and housing instability can affect quite literally anyone in our community. CASA understands this as an organization, it is rooted in their DNA. I truly believe that to whom much is given, much is required, and it is my honor to be part of this group helping our neighbors in need.
Sheneque Brawley-Duncan
Sheneque joined CASA's Board in 2021. She is a marketing consultant based in Raleigh, NC who helps organizations set and achieve business goals. She has more than 20 years of experience moving people and brands forward with expertise in strategic planning and cohesive program implementation. Sheneque has held a number of marketing, advertising and branding roles. Through her work as a consultant, she enjoys sharing the proven approach and practices of larger corporate businesses with small businesses and nonprofits. Sheneque is passionate about mentoring youth, experiencing other cultures through travel, and sharing adventures with her family. 
Why does Sheneque serve on CASA's Board?

I fully support CASA's mission and agree that housing is the most direct solution to homelessness. I feel that safe, stable and affordable housing should be viewed as a right of all, rather than a privilege for some. I look forward to further advocating and supporting CASA's work to provide housing for those facing homelessness across the Triangle area. 
Rob Griffin
Rob Griffin joined CASA's Board in 2009 and has served as CASA's Board Chair. His background is in real estate development and management, and he currently works at TriProperties as the Associate Director of Development. Rob and his wife Veronica are proud parents to daughter Eleanor and Everett and two Jack Russell terriers, Brooke and Sammy. Rob also makes and sells his own brand of BBQ sauce, Souse vinegar-based BBQ sauce. He loves spending time with family, riding his motorcycle and playing basketball.
Why does Rob serve on CASA's Board?
Too many people spend too many nights without shelter in our communities. Veterans who have already sacrificed so much for our country shouldn't sacrifice having a place to call home.
Dr. Keith Hull, Jr.
Dr. Keith Hull, Jr. has deep roots in the Wake County medical community. He is the founder of Raleigh Neurology Associates. He has practiced neurology there since 1983. Since completing his residency at Duke over 33 years ago, Dr. Hull has served on many boards including the Wake County Human Services Board and the Parkinson's Center of Raleigh. He first joined CASA's Board in 2003, and served as our Chair from 2005-2007.
Why does Dr. Hull serve on CASA's Board?
Several reasons: I consider Housing as Health Care; I enjoy sustaining worthwhile endeavors; I believe in beneficence, when it promotes autonomy. CASA is very efficient at translating local beneficence into autonomy for our tenants.
Tina Konidaris
Tina Konidaris is a North Carolina native, currently residing in Wake Forest. She went to NCSU and received her BSW with a focus on geriatrics. After having worked for several years in nursing homes, she entered the mortgage business in 2002 where she quickly found her skills a perfect match. Her passion for helping others and her work ethic translated beautifully to the mortgage industry where year after year she has been in the top 1% of all originators nationwide! Tina's personal mission is to help end homelessness in her community. Tina lives with her partner Jeff and their blended family of 2 girls and 4 boys. When she is not working or donating her time to charity, Tina is involved in a remodel of one of Raleigh's oldest homes, located on Blount St and built in 1874~.
Why does Tina serve on CASA's Board?
Having experienced homelessness myself, I understand how frightening it can be to have no where of your own to call home. I serve on CASA's board because I want to be a part of an organization that is making a tangible difference in our community. I am committed to ending homelessness in Wake, Durham, and surrounding counties.
Steven Peden
Steven Peden joined CASA's Board in 2018. Steven is a principal with Avison Young's Capital Markets team in Raleigh and has a vast knowledge of the local apartment market from a conventional as well as affordable housing perspective. Steven and his wife have two daughters, Lila (16) and Eva (12), and enjoys spending time at the beach with his family and playing golf.
Why does Steven serve on CASA's Board?

Being in the multifamily business I have seen too many older, more affordable communities being replaced with newer properties, obviously putting a severe strain on the affordable market. CASA has a wonderful mission and I wanted to be involved in helping what is a real life problem in our market, a shortage of affordable housing.