CEO
919.307.3455
Everett joined CASA as CEO in November of 2021. He comes to us with more than 20 years of nonprofit leadership experience in housing, homelessness, employment, healthcare, and food security. For the last 17 years, he worked in Pittsburgh where he most recently served as CEO of Community Human Services (CHS) which has a budget of more than $13 million and a staff of 130. Everett also served as President and CEO of Life's Work of Western Pennsylvania, a nonprofit providing opportunities to people living with disabilities and/or mental illness and those with barriers to employment.
Donor Coordinator
919-307-3448
Amy joined CASA in November of 2021 as Donor Coordinator. As Donor Coordinator, Amy handles the day-to-day tasks that keeps the fundraising department running smoothly. She recently graduated from UNC-Chapel Hill with a B.A in Political Science and Public Policy. Amy is committed and passionate about policy focused on equity and social justice issues. She is proud to be part of CASA and the positive impact it has created for the Triangle community
Maintenance Supervisor
919.623.9329
Brian joined CASA is 2019. As Maintenance Supervisor, he oversees the maintenance department, keeps things running smoothly, and responds to emergencies. Brian is a veteran and cares deeply for our residents.
Senior Director of Real Estate Development
919.307.3429
Jess oversees and coordinates development activity from project conception and funding through the completion of construction. She previously worked at a respite care facility for persons who are homeless in D.C., and came to North Carolina to pursue her Masters in City and Regional Planning. In 2017, Jess was recognized as a community leader when she was named one of the Triangle Business Journal's 40 Under 40 Leadership Award winners.  Jess has worked at CASA since 2008.
Landscape Manager
Utilizing his past work experience owning his own landscaping company, Phil works to keep our landscaping and communal areas looking good inside and out. He has been with CASA since 2004.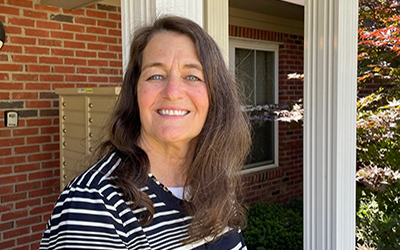 Business Manager and Volunteer Coordinator
919.307.3433
Kathleen joined CASA in February of 2001. She establishes and maintains a spectrum of mission-critical supports that assist in advancing the agency mission. She is an organizer and coordinator on projects throughout the expanse of the organization, from Human Resources and Information Systems to technology infrastructure and executive and board support.  She leads the volunteer services within the agency and manages office systems and logistics. 
Real Estate Developer
(c) 703.582.2645 | (o) 919.307.3454
Rachel initiates and evaluates new development opportunities, including analyzing potential project sites and negotiating acquisitions for CASA. She previously served as the founder and managing principal of Apiary Community Consulting and worked in the acquisitions group for a national low-income housing tax credit (LIHTC) syndication firm. Originally from Michigan, Rachel moved to North Carolina in 2014 to pursue her Master's degree in City & Regional Planning at The University of North Carolina at Chapel Hill. She joined CASA's Real Estate Development team in 2021.
Property Compliance Manager
919.307.3442
Shanika joined CASA in 2021 with 14 years of property management experience, including working in the Affordable housing sector, tax credit, and supportive housing. Prior to joining CASA, Shanika was the Properties Manager at a nonprofit organization that provided housing for the homeless population, low-income, and work force families. She is passionate about serving the community. In her spare time, she enjoys cooking and exercising.
Grants and Communications Manager
919.307.3451
Emma joined the CASA team in April 2019 after working for several years on food insecurity throughout the US. As CASA's Grants and Communications Manager, Emma manages all of CASA's external communications, including the website, social media, and e-newsletters. She also writes and manages grants and is a key player in meeting with foundations and forging new community connections. Emma is passionate about equity and social justice issues and is beyond proud to contribute to CASA's affordable housing mission.
Property Management Supervisor
919.307.3430
Larayshea (Ray) rejoined CASA's property management team in August 2021 as Property Management Supervisor. She had previously worked for CASA as a Senior Leasing Specialist. Ray's experience includes several HUD affordable housing programs, including Wilson Housing Authority, Charlotte Housing Authority, Durham Housing Authority and Raleigh Housing Authority. She then transitioned to the non-profit world at Passage Home, Family Promise and VOA. Ray's purpose in life is to serve those in need and show love to all!
Senior Director of Resource Development
919.307.3435 
Missy joined CASA in January 2014 to create our philanthropic program and to advance our affordable housing mission. She started her fundraising career more than 15 years ago, as a staff member at One80 Place, a homeless shelter, soup kitchen and health clinic in Charleston, SC. For five years prior to joining CASA, Missy worked at Habitat for Humanity of Wake County. She holds a Masters in English from the University of North Carolina at Wilmington, and a Bachelors degree from North Carolina State University. Missy is a passionate advocate for the role that donors can play in creating opportunities and lasting change for their neighbors.
Director of Community Partnerships & Resident Relations
919.307.3432
Prior to joining CASA in 2004, Joyce was a Mental Health Substance Abuse Counselor. Currently she works in partnership with service agencies across the Triangle, and she serves as a bridge between CASA's tenants and the many agencies who provide services for them.  Joyce does extensive grant reporting, and she is active in leadership roles both within Wake County's Partnership to End Homelessness and the Coalition to End Homelessness in Durham. She has a Masters degree in Mental Health Counseling.
Lead Property Specialist
919.307.3439
Latrise brings over 20 years of customer service experience to her position as a leasing specialist for Raleigh tenants at CASA.  She has also spent 15 years serving her community as a volunteer and event coordinator.  Latrise has worked in Supportive Housing for more than five years.  She is dedicated to providing excellent service to CASA's tenants and lots of laughter to the office!
Property Manager
919.307.3447
Enoch joined CASA in 2022 as the Property Manager for Brentwood Studios, a CASA partnership with the City of Raleigh to house Permanent Supportive Housing clients. He previously worked with Housing for New Hope in Durham as the Community Housing Resource Manager and as a Housing Location and Navigation Specialist. Enoch is an avid cigar lover and spends his downtime with his family. He says he's excited to be a part of CASA and to battle the epidemic of homelessness in his own community.
Maintenance Technician
Ramy joined CASA's maintenance team in February 2020. He was born and raised in Queens, New York, but most recently lived in Richmond, VA where he worked as a chef and owned his own food truck. He got into maintenance and home rehabilitation 8 years ago, but he says CASA has given his life new meaning. He loves using his skills to help make our community a better place.
Property Specialist II
919.307.3441
Divida joined CASA in September 2018.  She brings 14 years of HOA property management experience and 10 years of social work and affordable housing experience to the team.  She is a certified Housing Counselor and Occupancy Specialist with the Section 8 program, and she has managed transitional housing and provided case management to people experiencing homelessness.  She is dedicated to providing excellent customer service and works with CASA tenants in Wake County.  Divida grew up in Raleigh and is passionate about her commitment to helping others.
Property Coordinator
919.307.3438
Sharon assists prospective tenants, processes applications, and maintains our applicant pool. Sharon also assists tenants with rent payments and fields their maintenance requests. Sharon has been with CASA since 2001 after working in telecommunications for 28 years.
Receptionist
919.307.3443 
Annie joined the CASA team in March 2019.  Before she arrived at CASA's front desk, Annie worked in health care for nearly thirty years.  She brings a deep commitment to providing excellent customer service and care for every visitor to CASA's Raleigh office.  Outside of work, Annie enjoys spending time with family and friends, singing in her church choir, and going to the movies.  She celebrated her 50th birthday with CASA this summer!
Case Management Coordinator
919.307.3445
Collin joined CASA as Case Management Coordinator in January 2022. His goal is to assist in providing community resources to CASA residents in hopes that they will be empowered to sustain a meaningful life and have their needs met. Collin has experience working on teams and independently to provide service coordination for those who live with Mental Health concerns or have an Intellectual/Developmental disability diagnosis. He looks forward to working with the families under the CASA umbrella and is excited for the new resources that we have in store for them.
Director of Facilities
919.623.5109
Kelly works directly with our tenants to keep their homes safe and in good condition. She addresses maintenance requests, conducts safety inspections, undertakes preventative maintenance, and helps tenants understand how the appliances and systems in their homes function. Prior to joining CASA in 2000, Kelly worked with youth and adults with special needs at Dorothea Dix Hospital. Kelly is a licensed General Contractor and a licensed Home Inspector.
Maintenance Tech
919.307.3440
Jeremy joined CASA's Team in December 2017 after doing maintenance work for a conventional real estate company.  Jeremy works out of the Durham office, taking care of work orders and getting apartments ready for new tenants.  Jeremy had only a year's experience when he came to CASA, but he has a passion for learning and he's a quick study.  His favorite part of the job is making a tenant smile.
Property Specialist I
919.307.3440
Jacqueline (Jackie) joined CASA November 2021 as Property Specialist I. As Property Specialist I, Jackie will be overseeing properties in Wake, Durham, and Orange Counties. Before joining the CASA team, Jackie gained her Master's Degree in Social Work from North Carolina Central University in May 2019. After graduation, she worked as a Case Manager/Program Coordinator for The Salvation Army of Wake County to assist women and children who were experiencing homelessness. After that, she went on to work for Family Promise of Wake County as a Rapid Rehousing Case Manager to assist families and individuals find stable housing. In her spare time, she loves to workout, listen to music on her vinyl's, and travel.
Senior Advisor, Fund Development
919.307.3434
Mary Jean has taken the first step toward retirement and stepped down as CEO in November 2021. In her new, part-time role with the fundraising department, Mary Jean will be specifically focused on our new developments. Mary Jean has been with CASA since 2001, and has an extensive background in homeless service program design, development and management. Prior to joining CASA, Mary Jean was the Homeless Services Coordinator for Wake County, served as co-chair of the Wake County Continuum of Care, and helped to craft the Wake 10-Year Plan to End Homelessness. Mary Jean served for six years on Orange County's Partnership to End Homelessness and chaired the task force for three years. In 2014, the Chapel Hill Town Council appointed Mary Jean to the Town's Housing Advisory Board to assist the Council in promoting and developing a full spectrum of housing opportunities that meet the needs of the community.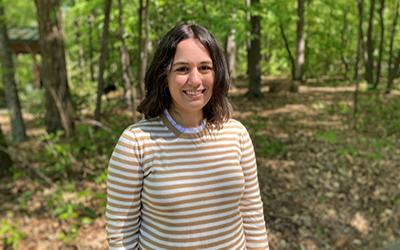 Housing Solution Fund Manager
919.307.3431 
Alexis joined CASA in April of 2021 to develop and manage CASA's annual giving program, the Housing Solution Fund. She began her fundraising career at Meredith College in the Office of Institutional Advancement and most recently worked at the YMCA of the Triangle in financial development. She holds a Master's degree in Nonprofit Administration from Louisiana State University and a Bachelor's degree in Business Administration from Meredith College. Alexis is passionate about philanthropy and helping all donors create the change they wish to see in their communities.
Human Resources Manager
919.307.3427
Miriam joined CASA in 2022. She has over 10 years of HR management experience in the private and government sector, specifically with a focus on continuous HR improvement projects and processes.  Originally from the Portland, Oregon, Miriam is new to the Triangle. She loves spending time with her family and exploring the city. Miriam is passionate about creating an equitable and fair work environment for everyone.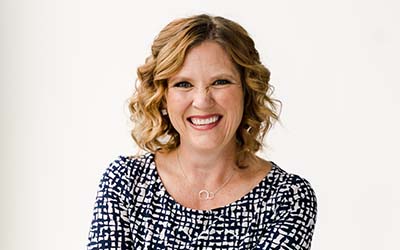 Director, King's Ridge
919.307.3446
Erin joined CASA as the Director of King's Ridge in January of 2022. Erin has over 20 years of experience working with neighbors who are homeless in South Carolina and Virginia, but she is happy to return home to North Carolina to continue her work here. She most recently worked at Triangle Family Services, managing a COVID response shelter and expanding the Prevention and Rapid Rehousing programs. She has spent her career working to ensure that our neighbors have the supports they need and is excited to return to her Permanent Supportive Housing roots.