CEO
919.307.3455
Everett joined CASA as CEO in November of 2021. He comes to us with more than 20 years of nonprofit leadership experience in housing, homelessness, employment, healthcare, and food security. For the last 17 years, he worked in Pittsburgh where he most recently served as CEO of Community Human Services (CHS) which has a budget of more than $13 million and a staff of 130. Everett also served as President and CEO of Life's Work of Western Pennsylvania, a nonprofit providing opportunities to people living with disabilities and/or mental illness and those with barriers to employment.
Donor Coordinator
919-307-3448
Amy joined CASA in November of 2021 as Donor Coordinator. As Donor Coordinator, Amy handles the day-to-day tasks that keeps the fundraising department running smoothly. She recently graduated from UNC-Chapel Hill with a B.A in Political Science and Public Policy. Amy is committed and passionate about policy focused on equity and social justice issues. She is proud to be part of CASA and the positive impact it has created for the Triangle community
Maintenance Supervisor
919.623.9329
Brian joined CASA is 2019. As Maintenance Supervisor, he oversees the maintenance department, keeps things running smoothly, and responds to emergencies. Brian is a veteran and cares deeply for our residents.
Real Estate Developer
336.420.3419
Amanda joined CASA in June of 2022 as a member of the Real Estate Development team.  With six years of affordable housing experience across two states, she is excited to help CASA expand the reach of its mission through project managing new developments, acquisitions, and rehabs.  Originally from North Carolina, Amanda lived in Seattle, Washington for 10 years before moving back to NC in 2018.  In her free time, she likes to garden, work on creative projects, and spend time with her cat, two dogs, and nine chickens.
Director of Facilities
Matt joined CASA in November of 2022 as Director of Facilities. As Director of Facilities Matt is responsible for taking care of CASA's properties and responding to resident concerns. Prior to joining CASA, Matt was a Facility Director at a nonprofit organization that specialized in childcare and sports. In his free time, Matt enjoys spending time with his daughter and exercising.
Senior Director of Real Estate Development
919.307.3429
Jess oversees and coordinates development activity from project conception and funding through the completion of construction. She previously worked at a respite care facility for persons who are homeless in D.C., and came to North Carolina to pursue her Masters in City and Regional Planning. In 2017, Jess was recognized as a community leader when she was named one of the Triangle Business Journal's 40 Under 40 Leadership Award winners.  Jess has worked at CASA since 2008.
Landscape Manager
Utilizing his past work experience owning his own landscaping company, Phil works to keep our landscaping and communal areas looking good inside and out. He has been with CASA since 2004.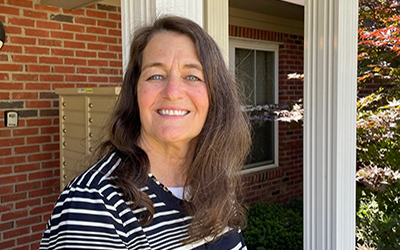 Business Manager and Volunteer Coordinator
919.307.3433
Kathleen joined CASA in February of 2001. She establishes and maintains a spectrum of mission-critical supports that assist in advancing the agency mission. She is an organizer and coordinator on projects throughout the expanse of the organization, from Human Resources and Information Systems to technology infrastructure and executive and board support.  She leads the volunteer services within the agency and manages office systems and logistics. 
Director of Mission Advancement
919.307.3451
Emma joined the CASA team in April 2019 after working for several years on food insecurity throughout the US. As CASA's Director of Mission Advancement, Emma manages all of CASA's fundraising initiatives and external communications. She is driven by showing donors the true difference they can make in our own community. Emma is passionate about equity and social justice issues and is beyond proud to contribute to CASA's affordable housing mission.
Real Estate Developer
919.307.3454
Rachel initiates and evaluates new development opportunities, including analyzing potential project sites and negotiating acquisitions for CASA. She previously served as the founder and managing principal of Apiary Community Consulting and worked in the acquisitions group for a national low-income housing tax credit (LIHTC) syndication firm. Originally from Michigan, Rachel moved to North Carolina in 2014 to pursue her Master's degree in City & Regional Planning at The University of North Carolina at Chapel Hill. She joined CASA's Real Estate Development team in 2021.
Director of Community Partnerships & Resident Relations
919.307.3432
Prior to joining CASA in 2004, Joyce was a Mental Health Substance Abuse Counselor. Currently she works in partnership with service agencies across the Triangle, and she serves as a bridge between CASA's tenants and the many agencies who provide services for them.  Joyce does extensive grant reporting, and she is active in leadership roles both within Wake County's Partnership to End Homelessness and the Coalition to End Homelessness in Durham. She has a Masters degree in Mental Health Counseling.
Director of Property Management
919.307.3439
Latrise was named Director of Property Management in 2022. She brings over 20 years of customer service experience to her position for tenants at CASA. She has also spent 15 years serving her community as a volunteer and event coordinator. Latrise is dedicated to providing excellent service to CASA's tenants and lots of laughter to the office!
Property Manager
919.307.3447
Enoch joined CASA in 2022 as the Property Manager for Brentwood Studios, a CASA partnership with the City of Raleigh to house Permanent Supportive Housing clients. He previously worked with Housing for New Hope in Durham as the Community Housing Resource Manager and as a Housing Location and Navigation Specialist. Enoch is an avid cigar lover and spends his downtime with his family. He says he's excited to be a part of CASA and to battle the epidemic of homelessness in his own community.
Maintenance Technician
Ramy joined CASA's maintenance team in February 2020. He was born and raised in Queens, New York, but most recently lived in Richmond, VA where he worked as a chef and owned his own food truck. He got into maintenance and home rehabilitation 8 years ago, but he says CASA has given his life new meaning. He loves using his skills to help make our community a better place.
Lead Property Specialist
919.307.3441
Divida joined CASA in September 2018.  She brings 14 years of HOA property management experience and 10 years of social work and affordable housing experience to the team.  She is a certified Housing Counselor and Occupancy Specialist with the Section 8 program, and she has managed transitional housing and provided case management to people experiencing homelessness.  She is dedicated to providing excellent customer service and works with CASA tenants in Wake County.  Divida grew up in Raleigh and is passionate about her commitment to helping others.
Case Management Coordinator
919.307.3445
Collin joined CASA as Case Management Coordinator in January 2022. His goal is to assist in providing community resources to CASA residents in hopes that they will be empowered to sustain a meaningful life and have their needs met. Collin has experience working on teams and independently to provide service coordination for those who live with Mental Health concerns or have an Intellectual/Developmental disability diagnosis. He looks forward to working with the families under the CASA umbrella and is excited for the new resources that we have in store for them.
Annual Fund Manager
919.307.3442
Cheyanne, who previously worked in the arts sector in Durham, NC, has joined the CASA team. Originally from New York, she spent her formative years there before graduating from Syracuse University and embarking on a journey abroad to serve in the US Peace Corps. In 2017, Cheyanne found herself in Winston-Salem, NC, where she kickstarted her fundraising career. During her initial months, she dedicated herself to readjusting to life in the United States and actively participating in various housing initiatives in Forsyth County. As the Annual Fund Manager, Cheyanne's primary focus will be nurturing relationships with businesses and individuals, centering around CASA's Annual Fundraiser and Year-Round campaign. She eagerly anticipates deepening her connections within the Raleigh community while contributing to CASA's mission.
Senior Accountant
Shapail joined CASA in May of 2023 as a Senior Accountant. With over 10 years of experience in both industry and public accounting, she oversees AP and grant management duties related to existing CASA properties and new builds. Shapail is lover of all things outdoors, a world traveler and foodie.
Human Resources Manager
919.307.3427
Miriam joined CASA in 2022. She has over 10 years of HR management experience in the private and government sector, specifically with a focus on continuous HR improvement projects and processes.  Originally from the Portland, Oregon, Miriam is new to the Triangle. She loves spending time with her family and exploring the city. Miriam is passionate about creating an equitable and fair work environment for everyone.
Project Manager
919.928.2655
Cornelis joined CASA in May of 2022 after completing his Masters in Public Administration concentrating in Community and Economic Development from UNC-Chapel Hill. Prior to entering grad school, Cornelis worked in construction and real estate development for six years. He also has experience in local government planning and public works. At CASA, Cornelis evaluates new development and redevelopment opportunities and helps manage active construction and acquisition projects.
Maintenance Technician
Keith joined CASA in 2022 as our new maintenance technician! As a member of our maintenance team, Keith provides interior and exterior upkeep our CASA communities, ensuring our tenants are safe, comfortable, and happy in their homes.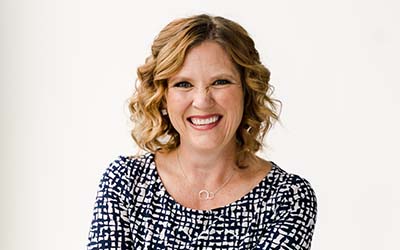 Director, King's Ridge
919.307.3446
Erin joined CASA as the Director of King's Ridge in January of 2022. Erin has over 20 years of experience working with neighbors who are homeless in South Carolina and Virginia, but she is happy to return home to North Carolina to continue her work here. She most recently worked at Triangle Family Services, managing a COVID response shelter and expanding the Prevention and Rapid Rehousing programs. She has spent her career working to ensure that our neighbors have the supports they need and is excited to return to her Permanent Supportive Housing roots.