CASA Partner of the Month
This month, CASA is celebrating the sponsors of our Safe at Home Fall Fundraiser as our Partners of the Month!  Like the people who are first on the scene of a new construction site, our sponsors lay the foundation for every event to make sure we start off strong and...
read more
Every month, CASA recognizes a partner in the local community who helps us further our mission. Check out some of our most recent Partners of the Month!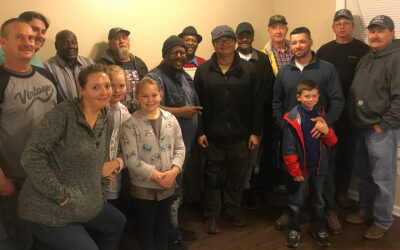 The men's group at Mars Hill Baptist Church in Hillsborough is November's Partner of the Month. For the last two years, this group of guys has been preparing meals for the veterans at CASA's Denson Apartments in Durham several times a year. The men bring the meal out...
read more